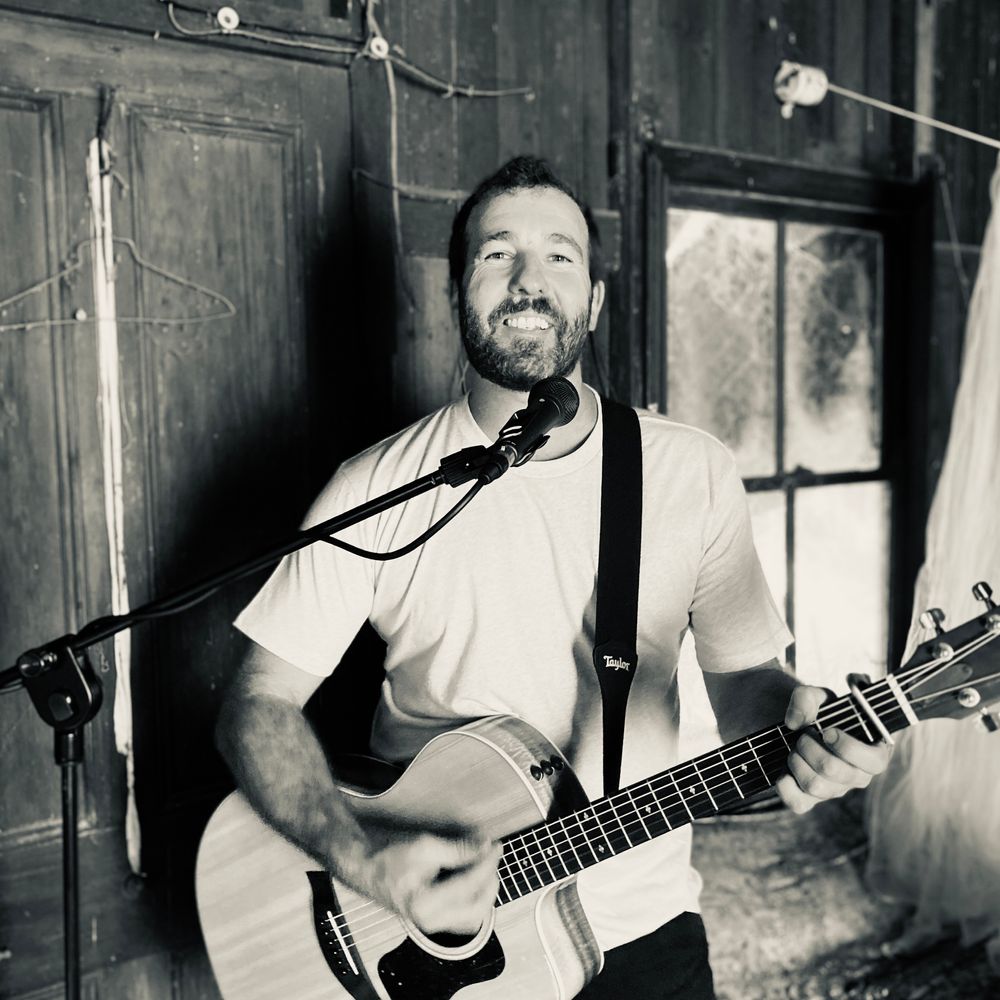 James Padley
Singer/Songwriter - Adelaide, SA
James writes songs that speak from the heart. He can hold a tune and plays guitar and piano. In 2021, James started a self-recording band project with best mate Graham Nisbet, which evolved into a productive collaboration called Collidastate, releasing a debut EP Resilience in 2022 and follow-up EP Seven Stories due for release in late 2023. Their genre is mixed, but was described by The Point Music News' Rhys Fox as "contemporary Australian rock storytelling". Collidastate have a full band sound despite the duo recording all instruments themselves.
James' musical side-projects include playing in an acoustic cover trio in the Barossa Valley with friends Naomi and Neil, with the group calling themselves Alchemy to describe their unique takes on well-loved cover songs. 
James has also recorded a debut single Beautiful Sensation (piano and cello) due for release in May 2023. The song was written in 2021 but was only recently recorded as a collaboration with friend Svetlana King, who sings and plays cello. The pair recorded together at Palomino Studios in Myponga, SA with audio engineer and musician Tristen Bird.
Beautiful Sensation - Live from Reilly's Wines
Beautiful Sensation (piano and cello)
James Padley (feat. Svetlana King)
beautiful sensation (piano and cello)
Recorded at Palomino Sound Recorders, Myponga SA (April 2023)
James Padley: music and lyrics, piano and vocals
Svetlana King: cello arrangement, vocal harmonies
Engineered, Mixed and Mastered by  Tristen Bird
The song Beautiful Sensation, written by James in 2021, is about falling in and out of love, of holding on, and letting go. However, the initial inspiration came from a book about taking risks, and that 'beautiful sensation' of surviving near-death experiences. In Beautiful Sensation (piano and cello), Svetlana's vocal harmonies and cello accompaniment makes for some heart-breaking moments, as the song ebbs and flows to perfectly capture that essence of longing, and relief. Svetlana played a cello that was hand-crafted by her late father, Ross King, himself an accomplished musician.
James and Svetlana performed the song live at Reilly's Wines in the Clare Valley in May 2023.
Photos