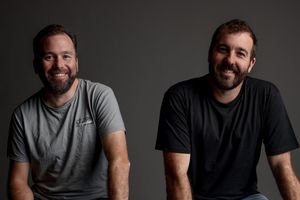 Our Music and Story
Collidastate are an indie rock band consisting of multi-instrumentalist duo Graham and James, who hail from unique regions of Australia; Graham from the Sunshine Coast, and James, from Adelaide.
Collidastate's music is the culmination of years of friendship and shared experiences, and represents a late blooming between drummer/sound engineer Graham, and songwriter/guitar/vocalist James, who first met in high school music class in the late 90s. Together they have re-discovered the joy of creating original work, and create music that is inspired by the bands of their youth, combined with their own contemporary indie rock spirit and DIY ethos. The band released their debut EP Resilience in July 2022 and are following up with a sophomore release due in 2023.
Read about our story.
About the Resilience EP here.
Listen to the Resilience EP on digital platforms here.
Collidastate write and record on Kabi Kabi and Kaurna country.
We are all under the same sky.